During the past year, the roll out of the COVID-19 vaccine has been one of the biggest challenges for the health sector globally. While most countries were able to gain momentum initially, over time vaccinations have stagnated.
In an attempt to aggressively improve vaccination uptake, many countries have invested significantly to launch large-scale vaccination campaigns.
The following guiding principles can help governments design successful campaigns: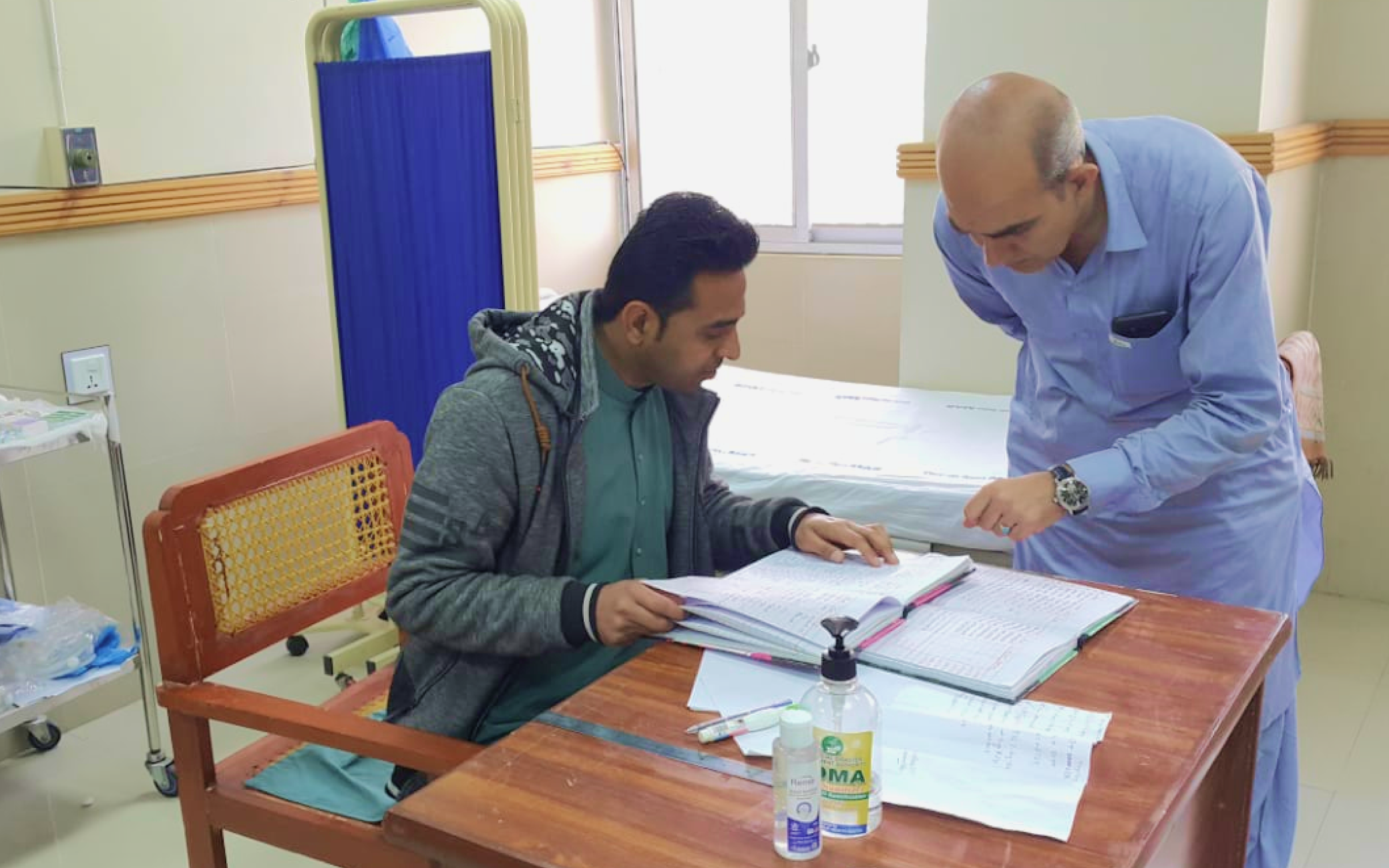 Our team in Balochistan initiated monitoring visits to COVID vaccination sites in Quetta to gauge the functionality of each site.
What to do
Set vaccination targets that are ambitious yet attainable in order to motivate vaccination teams. Unachievable targets lead to frustration which results in poor performance in the field.
Dedicate sufficient time for pre-campaign planning activities to ensure districts prepare for the campaign thoroughly. Hastily launching such campaigns can lead to poor coordination, ineffective utilisation of resources and confusion within vaccination teams.
Leverage micro-planning activities conducted in similar campaigns to provide a baseline for microplanning. This can conserve resources and help to identify the target population effectively.
Involve other public sector departments to assist campaign activities. For instance, the education department can support vaccinations in schools.
Ensure robust supervision to oversee effective execution of activities. Local level field supervisors can help track and improve daily vaccination activities.
Implement regular performance management routines by engaging senior political leadership to ensure accountability.
What not to do
Implement a blanket campaign strategy across the country. Topography, cultural context and resource availability must be considered to adapt campaign activities in different regions.
Account for only existing challenges whilst planning the campaign. Unexpected obstacles such as adverse weather conditions must be preempted during the planning phase.
Complicated fund disbursement and utilisation processes. Instead, creative and simple ways can be used to ensure funds reach district administration timely and can be utilised easily.
Outreach vaccination campaigns can be the last step to build herd immunity to effectively combat the coronavirus. The above mentioned principles can help governments be clear of what they have to do, how they have to do it and when they must do it.