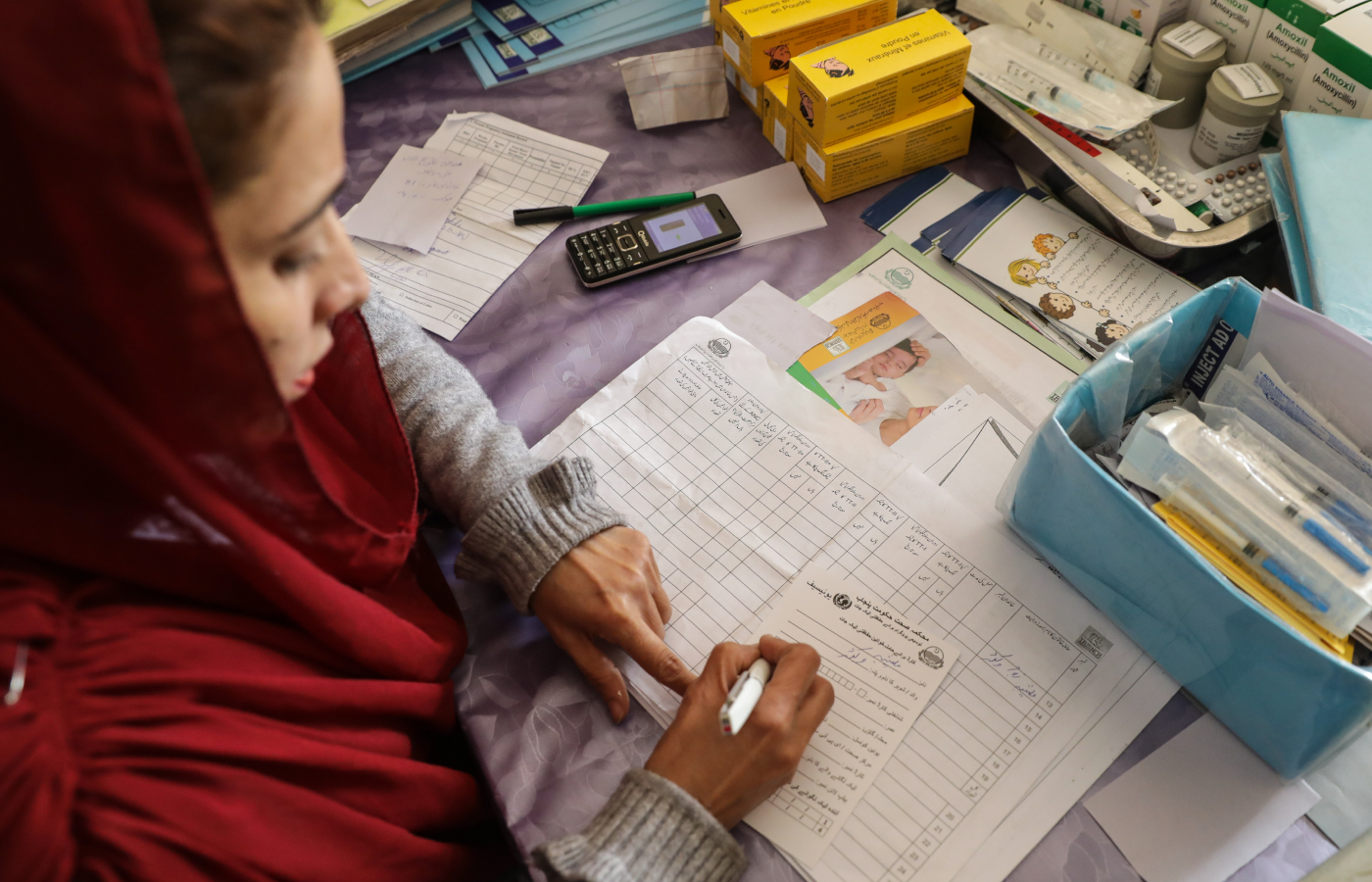 Balochistan has the lowest rate of fully immunized children in Pakistan. However, applying best practices from supplementary immunization activities (SIAs) to routine immunization (RI) can help change this.
Immunization coverage in Balochistan stands at 38%1, the lowest in Pakistan. The province faces unique challenges in increasing routine immunization; it is the largest province in terms of land area while being the least populated one. This means that vaccinators in Balochistan must travel long distances to vaccinate each child.
There is hope however. Mass vaccination campaigns (called SIAs) have proven effective in improving immunization coverage in Balochistan. During these campaigns, health workers establish additional outreach service points (e.g., for measles vaccination) or go door-to-door (e.g., for polio vaccination) to vaccinate children.
Number of children vaccinated on routine immunization vaccines in outreach campaign vs. routine months, 20212
Number of COVID-19 vaccines administered in Balochistan, 20213
Applying three learnings from SIAs can help improve routine immunization:
Resource mobilization
Allocation of travel allowances during SIAs incentivizes vaccinators to conduct outreach vaccinations effectively. However, during RI outreach activities, these allowances are either not paid or are delayed. Ensuring timely and complete disbursement of travel allowances can help increase coverage through outreach activities.
Better planning
For SIAs, the Health Department leverages the polio program's expertise and field staff to develop guidelines on resource utilization, timelines and targets of specific areas. Collaboration with the polio program on RI outreach planning can help Balochistan improve its immunization coverage.
Enhanced supervision
During SIAs, Union Council (UC) health staff, such as paramedics and doctors, are responsible for monitoring vaccination activities. However, UC-level monitoring and supervision are absent for RI. Utilizing the existing supervisory workforce or recruiting new supervisors to reinforce supervision can lead to better implementation of routine outreach plans.
Despite better outcomes, SIAs require intensive planning and resources and hence are unsustainable over an extended period of time. However, applying learnings from SIAs can help strengthen routine immunization.
References:
1. TPVICS'20. A fully immunized child (FIC) is one who has received all required vaccines from 0 to 9 months, excluding Rota
2. Provincial EPI Balochistan
3. COVID-19 Operations Cell, Health Department, Balochistan.