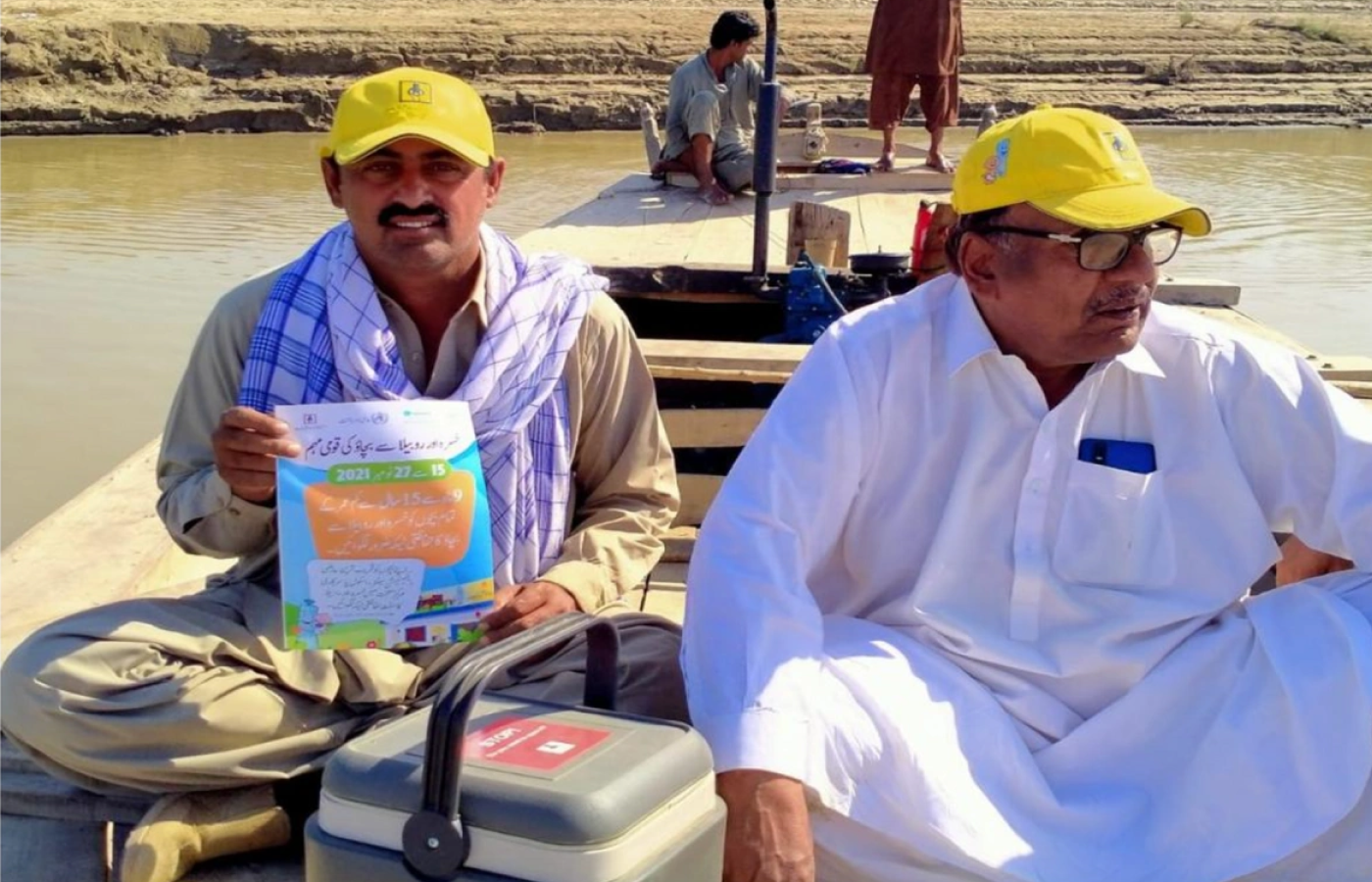 The province of Sindh in Pakistan ran one of the largest Measles-Rubella (MR) vaccination campaigns, reaching around twenty million children in two weeks. We learned from this successful campaign how to help governments and our partners to run special immunisation operations.
Pakistan has the fifth highest number of measles cases worldwide, and the Covid-19 pandemic, which disrupted public health services, further exacerbated the situation. A staggering 50% drop was recorded in the number of Measles 1 vaccines children received due to lockdowns in the province. Sindh witnessed the highest number of measles cases countrywide in 2021. In response, the government launched a mass Measles-Rubella campaign to mitigate the outbreaks.
Based on this experience, we make the following suggestions for future campaigns in three areas:
Planning and coordination
Regularly review preparedness

before your campaign to ensure the timely redress of gaps. Sindh conducted weekly provincial and district-level meetings to review data on preparedness and to identify the roadblocks and course-correct. They focused on the availability and training of human resources, logistics, and validating implementation plans. Field visits by provincial teams also supplemented these meetings to help tackle challenges that occurred in the meantime.

Establish inter-departmental coordination

to distribute the tasks and expertise. Sindh engaged the polio program's district-level monitoring teams to support the creation and validation of implementation plans, and it invited representatives from the relevant departments to all meetings.

Delegate responsibilities and establish clear communication channels.

Sindh officially designated a provincial control room for oversight and communication. They also set up a dedicated helpline for district staff and clients to report issues and collect feedback.

Create backup plans

to overcome challenges. The uninterrupted availability of trained staff who could safely administer the vaccine was a critical component. The team preemptively trained other health workers to replace vaccinators in order to avoid any delays in implementation.
Ownership and accountability
Engage political leadership

for oversight, accountability, and staff appreciation. The team engaged the Minister of Health before and during the campaign to assess the progress towards our targets, resolve any issues, and acknowledge high performance.

Conduct daily review meetings

chaired by provincial program directors and district health officers to assess progress, manage performance, resolve roadblocks, and take corrective action.

Use detailed checklists

to supervise the implementation of plans.

Verify self-reported data

through randomised daily surveys and use a third-party to validate results after the campaign.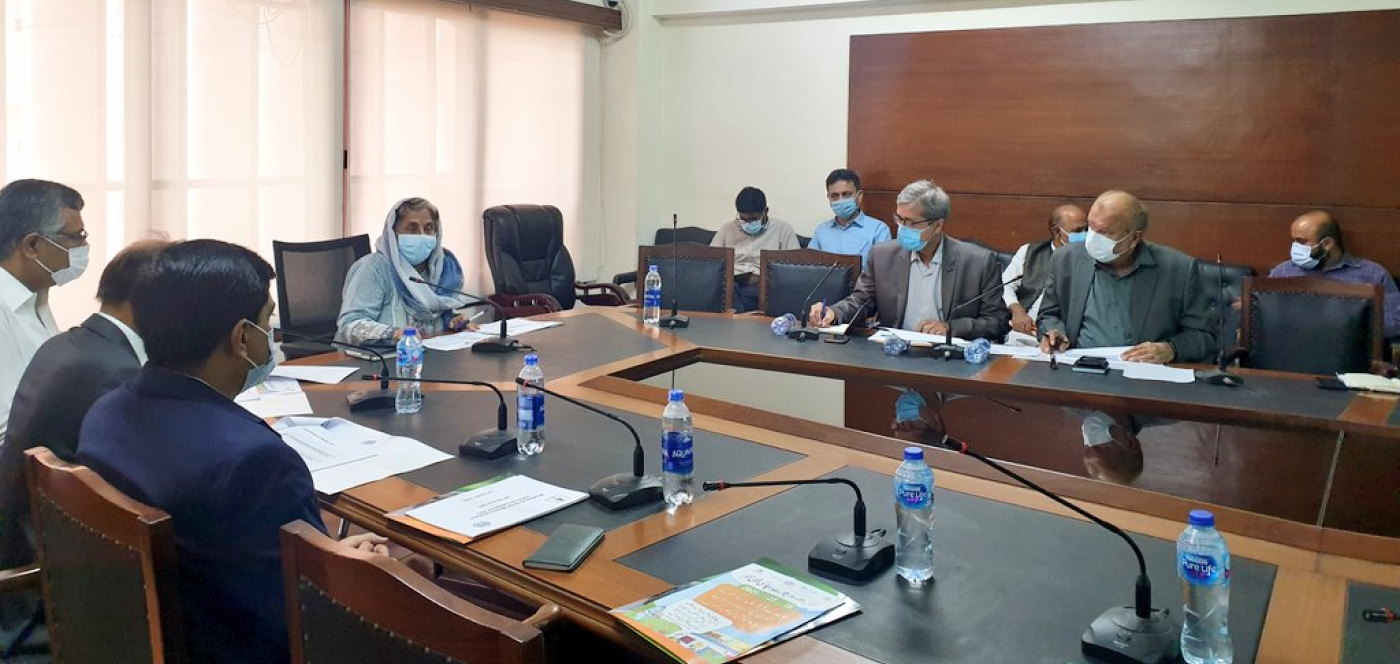 The Honorable Minister of Health chairing a campaign progress review meeting with the provincial EPI team
Effective Data Management
Establish clear guidelines and routines

for data entry and processing to ensure that the insights are available for timely dissemination. The team established daily cut-off times for entering district-level data to ensure that provincial teams could process and present to the leadership at the morning meetings.

Present action-oriented and granular data

in daily situation reports for provincial and district leadership to identify areas that may have been missed and to take corrective action. Sindh tailored a daily summary for high-level leadership, highlighting progress towards vaccination targets, staff performance and challenges. This enabled decision-makers to make quick assessments and act where necessary.



Snapshot of a daily summary made for senior political leadership
Despite the short duration of the campaign, it was successful in reaching the target populations.
Governments and partners can now use these learnings not only to run effective short-term campaigns, but to bolster routine immunisation practices as well.