Hi Everyone, I am Emese and this is the new episode of our usual Acasus podcast series. Today my guest is someone who has been with us for almost 1,5 years now and who ever since joining has been contributing to our projects in Pakistan, KP province. It is my pleasure to finally talk to you, Shujaat! Welcome!
So let me start by asking what drove you to Acasus? You got back to Pakistan literally from the other side of the planet to work with us after having spent more than 4 years in the US. Tell us your story!
Lets start with why I went to the US in the first place. I had graduated and worked in economic development in the private sector for a year but realised a need to upskill myself and then directly work with governments in Pakistan to help create better policies.
I went for a masters at the University of Texas at Austin where my education experience was incredible given the university had a rich history of preparing its students for the public sector. It was in the capital of one of the largest states in the US and with the university network I had, I was able to observe a very well functioning state government firsthand.
Texas has a healthy (or toxic) mix of political ideologies depending on who you ask and little did I know that the exposure to finding compromise between opposing ideologies would be something I will need very soon back in Pakistan.
After graduation I entered public management consulting at Deloitte which is one of the largest consulting firms in the US. And I credit this experience with a lot of learning of not just state governments but also of core consulting skills. The overall experience was very intense since I had to get very smart about healthcare in the US while learning to work with clients handling projects worth tens of billions of dollars.
After about 2 years working in different projects such as expanding Medicaid for the state of Ohio, I decided that it was time to come back for my original goal of helping governments in Pakistan make better policies.
My recruitment at Acasus is actually an interesting story. I made an application and then went off camping in the mountains over the weekend. I was at the top of a mountain in a tent on a saturday when I received an email that Fenton our CEO wants to have a call with me right away. Shocked as I was, I asked for a day which I then spent refreshing my knowledge about Acasus. Next day, I climbed down the mountain in search of a better network and spoke to Fenton from the parking lot of a coffee shop. Within a few weeks, I was in Pakistan.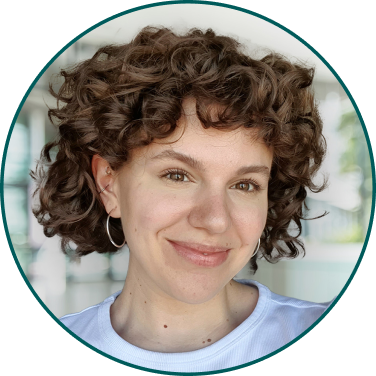 Amazing, what a journey - and after joining Acasus, I believe it continued right after! The Pakistani team is the biggest one in Acasus and also one that went under a lot of changes and restructuring recently. So since you're leading the team's efforts in KP, tell me about the changes you faced so far, and the project you are working on with the team at the moment.
Yes, my first day at Acasus, I think we were a team of about 15. Within 10 months, we grew to over 50. Supporting that growth at Acasus has been a very rewarding process but it has also meant a lot of changes in KP and personally for me, as at one point I was managing 4 projects and 13 team members.
In all of this, the greatest challenge obviously was to ensure that despite a lot of leadership and staff changes and growth, we do not compromise on the quality of work. So I would say that the period between August to December last year was probably the toughest in my life so far.
A lot of what I take back from this period is how important it is to manage stress and to separate work and personal life which for the most part I was not doing but learning to do more and more now.
But the good thing is that we achieved quite a lot of success during this period as well and continue to provide significant support to the government in KP.
One of the things we are quite proud of recently is the work on immunization. The program suffered quite a lot because the vaccinator teams had to switch focus to covid. But slowly with a renewed strategy and vigor, we have started to gain back lost ground. Immunization operations across KP are working around the clock. And very excitingly we now have a new technology app to help us track every vaccinator as they work in some of the remotest parts of the world. In the future we are hoping to expand the technology to digitally keep a track of immunization records of all children as well.
Thank you so much for sharing, it is truly amazing to hear how technology helps the efforts of the team to reach the people most in need. As for my next question, many of our audience would probably like to know what's the biggest challenge you've faced so far, here at Acasus?
People have often asked me about the differences in consulting between the US and Pakistan and from a strictly work point of view I think the primary difference is the number of stakeholders involved in Pakistan. It starts with the fact that in Pakistan the clients paying for our services are different from the clients with whom we work on a daily basis. So for example while I work closely with the government of KP, we are hired by donor agencies. So right off the bat, you have two different sets of expectations and priorities to reconcile with. And then if you dig a little more, there are several other important partner agencies involved with the government and finally within the government itself, there is a wide range of stakeholders all the way from the federal to local levels. So in the end what we have a very large number of stakeholders all of whom have different priorities and unless they are all not onboard, there is very little to be done.
So let me paint a scenario for you. Imagine you are assigned to build an important strategy for eradicating a particular disease in Pakistan. Now you have to align this strategy with a whole bunch of stakeholders in a room, some of them are government employees, others are international partners, each of them with their own thoughts and interests in how the strategy should be made. Each of them also have their vested interest which they don't want harmed under any new strategy.
Now with all of this, the challenge is to get a yes from everyone in the room while ensuring that the strategy is not diluted with everyone's opinions and that it will be successful once implemented.
And in the projects that I have lead in KP, we have had to do this repeatedly many different times.
Slowly I realised that I can afford to annoy some people in the room and then make it up to them afterwards. Similarly, know when to play good cop and bad cop and when to escalate. Everyone answers to someone and knowing when and where you have leverage is very important in situations like these.
So in the end I think what I take back from it is that the process to align stakeholders is very important - there are often important conversations to be had and good ideas to be shared. However, the consultative process can often dilute the impact of our work. To protect against that there are two things to ensure:
Keep your eye on the ball to ensure quality of work is not affected
Knowing when to hold fast versus be more diplomatic which can allow you to annoy some stakeholders at any given point and knowing what leverage you have to get stakeholders fall in line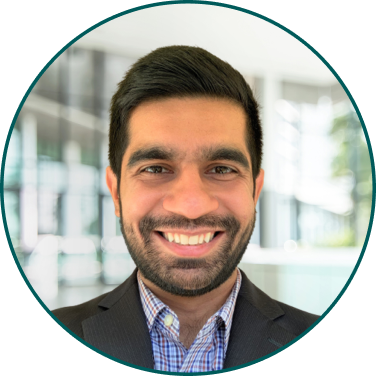 Thank you for sharing! Very interesting and challenging scenario indeed, it is amazing to have such an honest insight of the consulting world. Yours for sure is a super dynamic role at Acasus with a lot of travels included. What were your tools to adapt to this kind of lifestyle change - if you can ever even adapt!
Give main tips
Like two of everything, invest in a good bag
Make friends at hotel and travel city
Food
Join a gym
Leave a bag at the hotel
Thank you so much Shujaat, amazing tips! Talking about travelling, friends and lifestyle - what is your favourite memory so far, having worked at Acasus for 1.5 years now?
For me I think the best part was making field visits in the Khyber Pakhtunkhwa province. I remember on my second day at acasus, I visited communities and health facilities in the former tribal areas near Peshawar. That region had faced a lot of violence in the last two decades but with more stability now, one could see the peace dividends. The community was able to generate income, health facilities had been renovated, and staff was willing to work there. Overall infrastructure had also improved and one could sense that there was some hope of continued peace and prosperity in the region and I hope that stays true in the future.
Indeed, we all hope so.
Shujaat, thank you so much for taking the time to tell us about the amazing work you guys are doing in KP, Pakistan. I really enjoyed this one and hope to continue this discussion with you in the future! I hope everyone who was listening managed to get a better insight into who we are, what we do and how we do it! For further podcasts about our work in different countries feel free to sign up and check our spotify channel where our consultants share their stories: both personal and professional. We'll be back with the next podcast episode soon — stay tuned, stay safe and take care!
Tune in for the original podcast here!