Read the transcript of our podcast interview with Florian Guiod.
Today my guest is someone who joined the Acasus team in Chad in the beginning of 2020 as a Senior Consultant and then was promoted to lead the team in Chad. I am pleased to welcome Florian Guiod who is going to share his and the team's story with us today.

Tell me about your story that led to you joining Acasus and more specifically our mission in Chad? What was your drive when joining us?
I had been working in the same strategy consulting firm for four years and had found my sweet spot there. Acasus contacted me directly, they were looking for someone to help kickstart the project in Chad. Surprisingly, for the first time I could see myself changing jobs, that was for several reasons:
I was eager to use the skills I had acquired for a greater purpose, and immunization in developing countries appeared to me at the core of social impact

I had always wanted to come back to Sub-Saharan Africa to work there for a longer period and to make a change

I felt Acasus could give me the entrepreneurial spirit I was looking for, giving me the leeway to try things, learn and improve

Finally, a lot of people told me not to do it, which only had the opposite effect! (kidding, everyone was really supportive)
Well, sometimes we only realize how much we want to do something when there's a bit of resistance. Let's get back to the roots - can you recall how this whole project started? What were the first 2-3 months like?
I joined the project in March, when it had been running for about a month. We were wrapping up the diagnosis. The goal was to socialize it, share it and build consensus around the key objectives and actions that needed to be implemented. It involved a lot of meetings and discussions with all stakeholders. And this means a lot of people, from the Ministry, the EPI as well as from the partners. Then we also had to start some actions, support the EPI operations, solve some very operational issues (trucks full of vaccines stuck in the middle of the road because they ran out of gas...). It was super exciting to be on both the strategic and the operational fronts.
What do you do?
It was also the beginning of the global Covid-19 pandemic and for some time we had to be quarantined, then flown back to France. Still, I was impressed by how we could keep the work going remotely with the Chadian counterparts, despite some internet limitations and the fact that we had little time to build relationships.
Those sound like the challenges you cannot really prepare for right? I do want to ask more about the challenges before we get into that, let's talk about the aim of the project. What was the yearly goal of this project when you started vs what is the goal for, say, 2021?
We had a few goals that of course we had to adjust to the health situation. Our primary focus was to improve vaccine availability by securing funds from the Chadian state, revamping the vaccine delivery process and ensuring it happened. Second, we had to ensure that the vaccines could be properly stored, with a good level of cold chain availability in the mid-term and better functionality in the short term. Third, we wanted to build strong systems to collect reliable data from the field.
We scored strong successes on all these fronts: five complete vaccine deliveries throughout the country have helped improve vaccine availability everywhere and decrease stock-outs by a factor of 2.5 ! Supervision in five provinces mean that 400+ facilities are now visited each month. The two consultants that supported the project back then (Amine and Amine) played a good role as well to kickstart it.
For 2021, we want to expand existing work to new provinces and launch critical activities like support to outreach strategies and IPVS. With the new project on COVAX, we also have objectives pertaining to the rollout of the Covid-19 vaccine. I cannot say how thrilling it is to be at the heart of burning issues and at the core of the country's strategy: define targets, imagine vaccine delivery strategies, design logistics to convey the vaccines, build data collection systems, etc. Now that I think about it I probably caught the virus itself because I was too close to the topic professionally.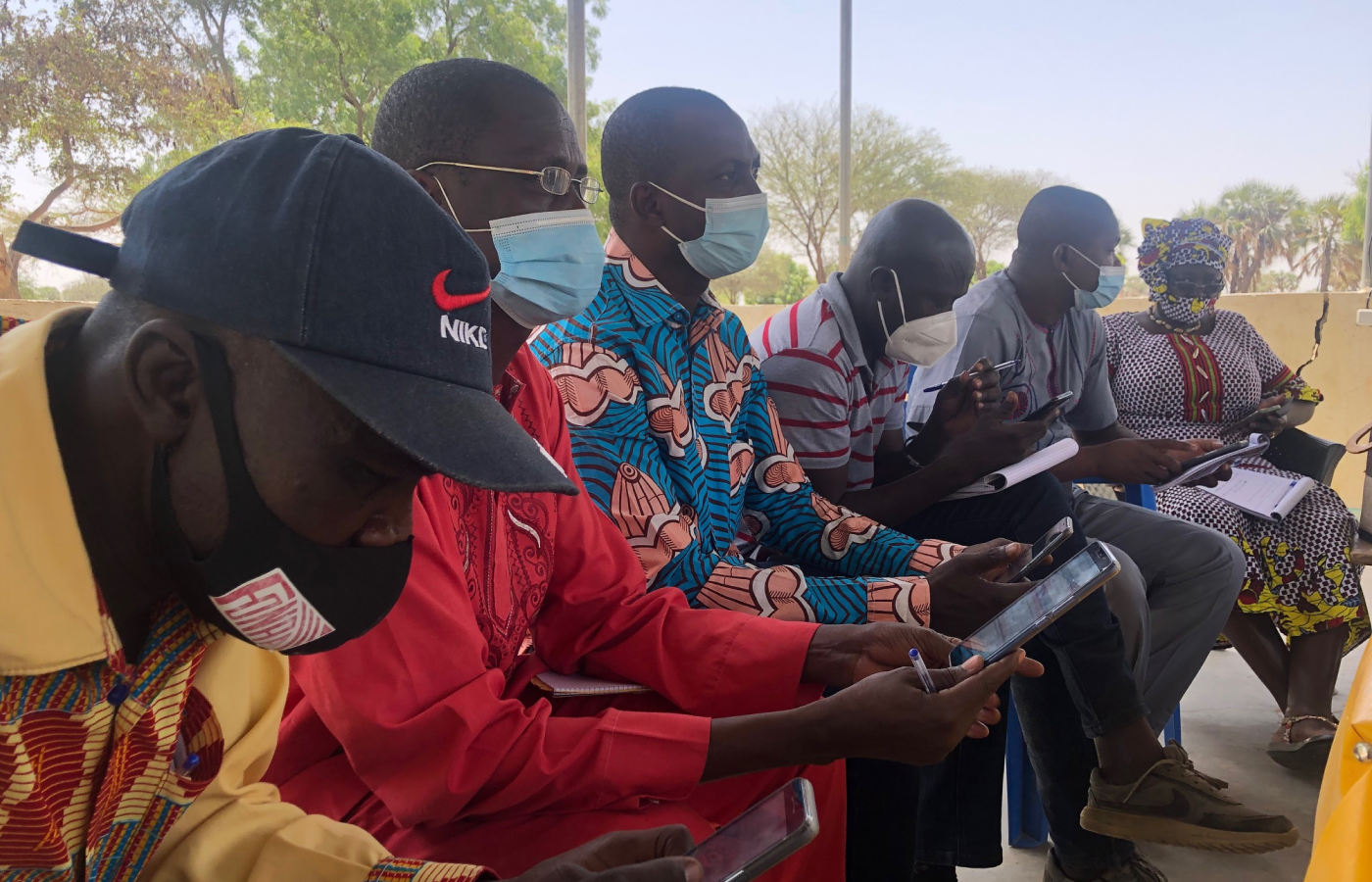 Since I promised to get back to the challenges. Tell me a story about the biggest struggle or the most difficult part of the project you have faced so far and how you - maybe along with the team - resolved it?
The biggest hurdle we have faced and continue to face is two-fold:
The first part is linked to the important complexity of stakeholders and political context. Since the project started, we have worked with two ministers, three immunization directors and more broadly a constantly changing environment. I expect this will continue

. We have managed to expand our network to cover a large share of the Ministry, to ensure that we can work with anyone. Defining who interacts with whom and guidance from the Acasus central team helped us manage the situation.

The second is the financial side of immunization. Supporting GAVI's grants requires that funds are disbursed in a quick and safe manner. This has been an important bottleneck so far. We decided to allocate almost one full-time consultant to this task, supporting the relevant offices in their daily management of fund requests and justifications. We have also implemented simpler processes and innovative ways to justify (such as the geolocation of some activities) to speed up the process.
Let me continue by asking you some more personal questions. Since you joined in you progressed quickly into the Project Manager role you are currently in - what do you think contributed to your success to become the leader of the Chad team?
Yes, it has been an amazing adventure so far, and very rewarding as well! I think it was a combination of trust, guidance, experience from my background and a bit of luck, as always.
All along the way I felt Acasus trusted me and gave me room to evolve and make my own decisions. I also think that what helped me as well was some of the relationships I made with the immunization team. When everything was paused due to Covid, Acasus still managed to move a lot of things forward, and it built up our reputation for sure. Finally being the only international consultant after my colleague left in June pushed me to this role!
To be honest, this role has come with an increased pressure but also a lot more freedom to make choices and set my own direction. This includes being responsible for a team that has now grown to five brilliant people, with different personalities and ways of working: define responsibilities/assignments, ensure proper feedback is given, foster growth! I think only then did I realize the infinite nuances of professional interactions. Of course this new role also implies increased exposure (including political); thus relationships, reputation and perception of my own person are a lot more critical … it really makes you self-aware. Despite all this, I think it also gave me the luxury of picking the topics I want to deep dive on. Since, I still like some aspects of the more operational tasks, such as running analyses, building data visualization, drafting presentations. I am happy to be able to continue this aspect of the work.
Well we are certainly grateful for your contribution and I myself would love to sit down for a conversation with you again next year to catch up on the new stories this year holds. I am sure there will be many! What is your fondest memory/story - so far - working at Acasus?
I remember very clearly my first time on the field. We were going to Ati (Batha) to train district teams on planning and supervision. We had left the capital a bit late and could not reach Ati before sunset and curfew. The road was in a terrible state and we had to stop in a small village for the night. We slept under the stars (and the mosquito net) and woke up with the sun and the eagles circling above our heads. It was really a magical moment. We then went on through a really picturesque muddy track in the savane to reach dusty yet beautiful Ati.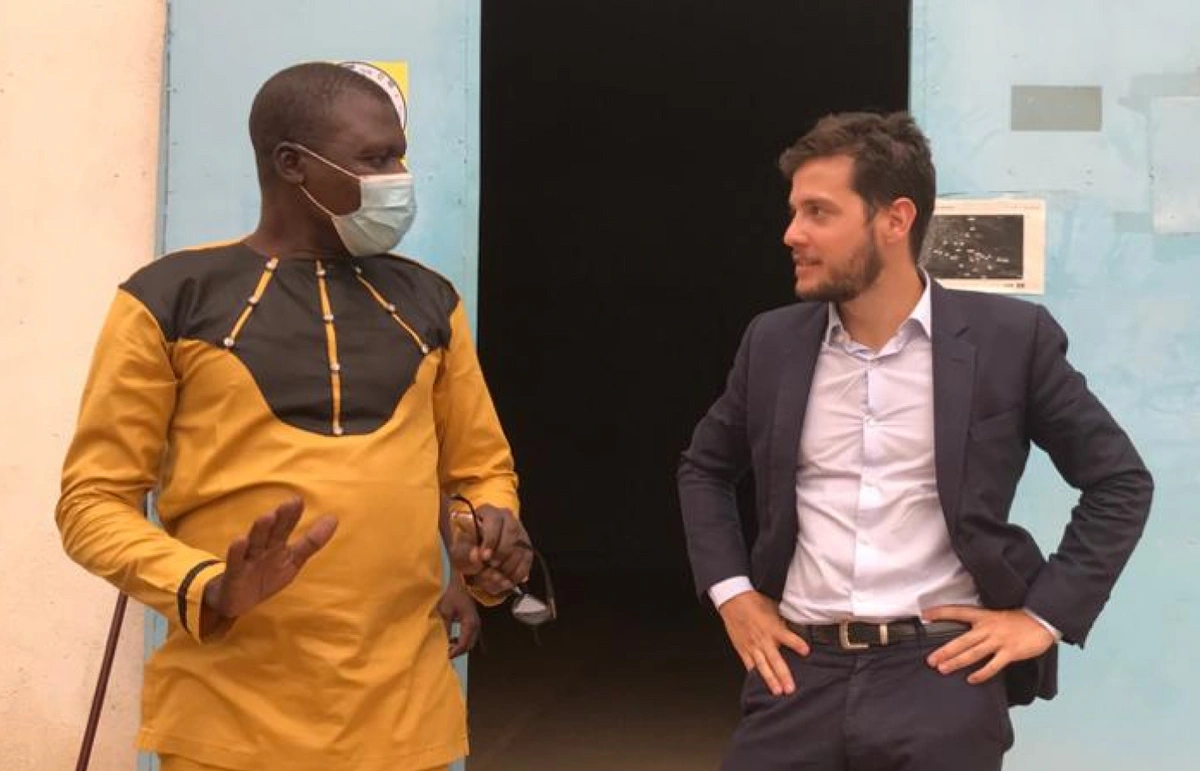 Well you paint quite a picture! It feels as if I was there - definitely sounds like a hakuna matata moment. Anyway for closure I wanted to ask you about your personal next step if you have anything planned?
My dream is to open a new healthcare project in Cabo Verde, the dream country. But it is unlikely to happen given how well they are already doing, haha.
Well, that sounds really great and you know what? Let's get back to this in our next conversation! Florian, thank you so much for being here, I loved hearing about your personal and professional stories. You definitely make a valuable contribution to the team and I hope we can continue this discussion in the future.
Sure, thanks, Melinda!
For our audience, if you would like to hear more about the team's work in Chad I invite you to check the report on our website with the title Simple processes for better logistics - written by the team.
Tune in to the original podcast here.