Getting a step ahead of nomadic communities; five tips to increase immunisation coverage
Many reforms prioritise immunisation due to its cost effective ability to save lives. However, global vaccination coverage has stalled at 86% with no notable change in the past year. One of the hardest types of community to serve are nomadic peoples. We researched a range of expert and academic literature and identified five best-practices to address the unique challenges of serving these groups:

1. Combine services
Working with other high-demand services to provide a range of amenities in a single facility can reduce costs and improve engagement. For instance, in Chad health teams conducted joint visits with the government veterinary team who were better trusted by the communities. Leveraging the veterinary team's reputation dramatically improved community engagement for health services.

Many reform efforts continue the status quo or apply radical solutions to common problems. In our experience the best approach is far simpler - understand what's already working and use those insights to improve the system.

Mobile technology can play a vital role in rapid and effective improvements of schools and health facilities.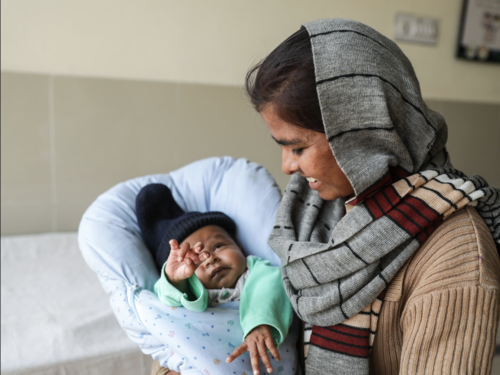 Leveraging existing monitoring systems to rapidly collect useful data for governments.