What are the challenges for female professionals in different developing countries? Five incredible women working on creating a huge impact in health and education, share stories about their experiences and the situation about gender equality in their societies.
Melinda: Hello everyone, today we are having a roundtable discussion on the situation of women in the different countries we are operating in, different cultures, different perspectives. Let me introduce you to four of our amazing women, doing amazing work, making such an impact on improving life circumstances in developing countries. Please meet Achta from Chad, Amani from the DRC, Tehniyat from Pakistan, and Tsion from Ethiopia.
I want to start by saying thank you, all of you, for being part of this. I was wondering how to open this session, sitting here in Europe, talking about equality. I thought back to my childhood and realized that not too long ago the typical roles of men and women were far from what I experience now. There's a huge gap between what my grandmother considered normal and what I do. And I'm talking about 2 generations! For her, living a successful life meant managing the household and keeping the family happy together. Then my mother broke this paradigm after divorcing my father and creating a living for three children on her own. She became successful and discovered she could provide. She's powerful. Even on her own. Seeing her succeed growing up validated the belief first hand that it's perfectly natural to think about what I wanna do, what I wanna create.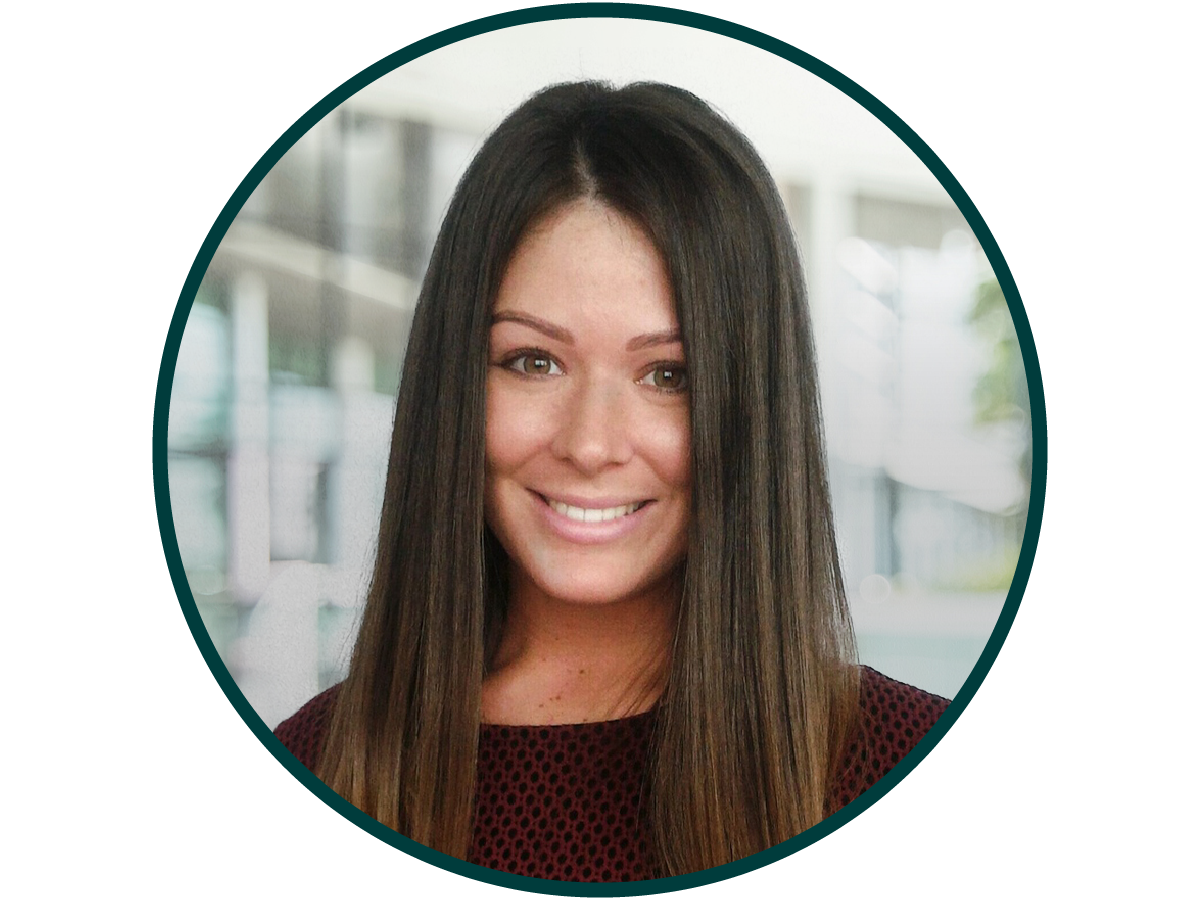 Achta: It is true that our generation is the one that has experienced the most gender equality and emancipation. This is also thanks to our parents, especially our mothers. For example, my mother, like many African women of her generation, did not have a chance to go to school.
The more society changes and becomes modern, the more things get rough in everyday life such as reading a prescription, seeing directions, or orienting yourself. And because of these difficulties for those women and how they see some of their brothers and husbands succeed, they are realizing the importance of school. Many families send their daughters to school, at least the youngest one.
There is a lot of hope but I think the challenge for our generation is to make girls resilient and help many women to complete their education, achieve their dream job, and be empowered.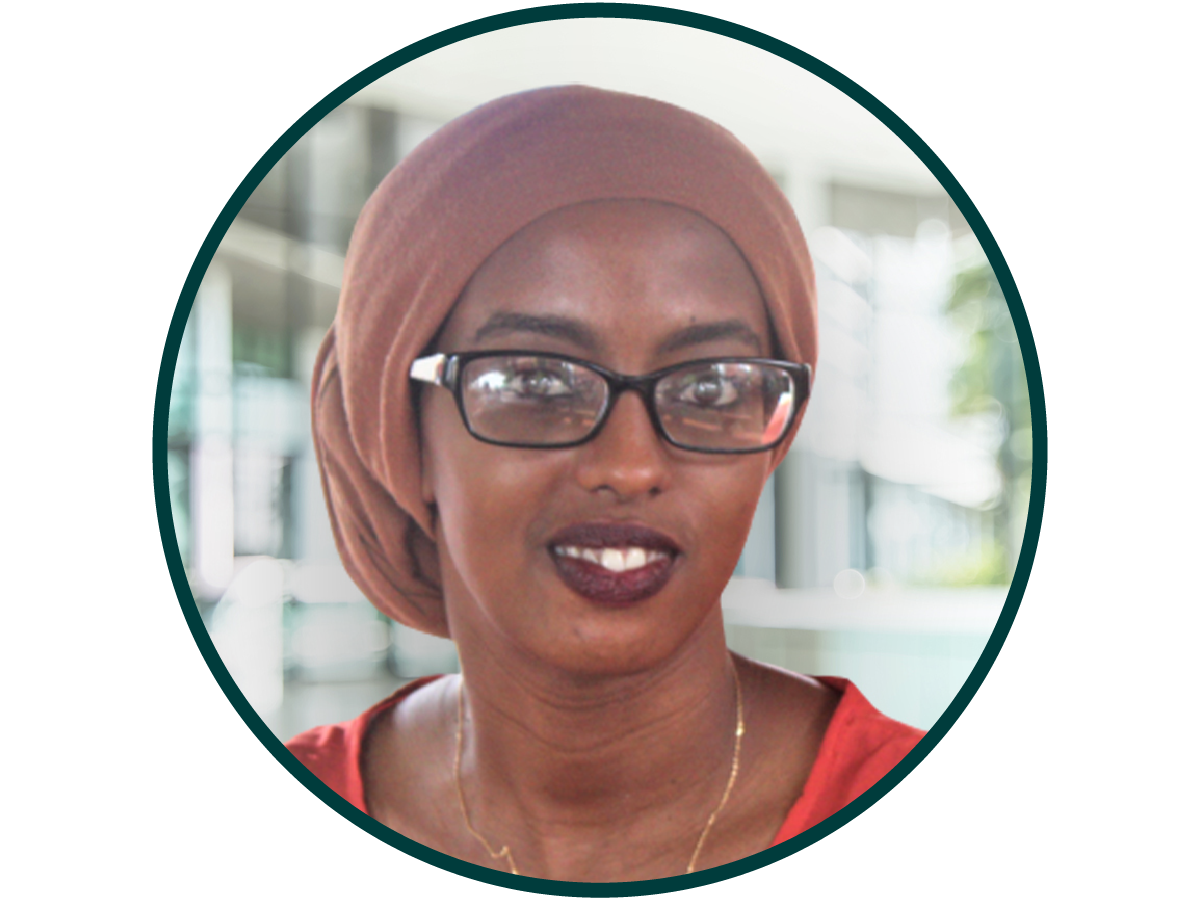 Tsion: I am definitely seeing a huge change in perceptions towards women in the workplace as compared to my parents' generation, in Ethiopia, we are seeing more and more women in high-level governmental positions as before we would see women in the workplace occupying positions that were identified as traditionally more "feminine roles " like secretaries or cashiers and the like and now we see girls are being encouraged more to get an education as opposed to before were boys were the only ones expected to get an education.
From my experience, I was really lucky where I had a great example from my mother who always encouraged me to prioritize my education and even now she is pushing me to do my master's degree and it's unfortunate that even if there has been a progress, this is not the case in many households across Ethiopia.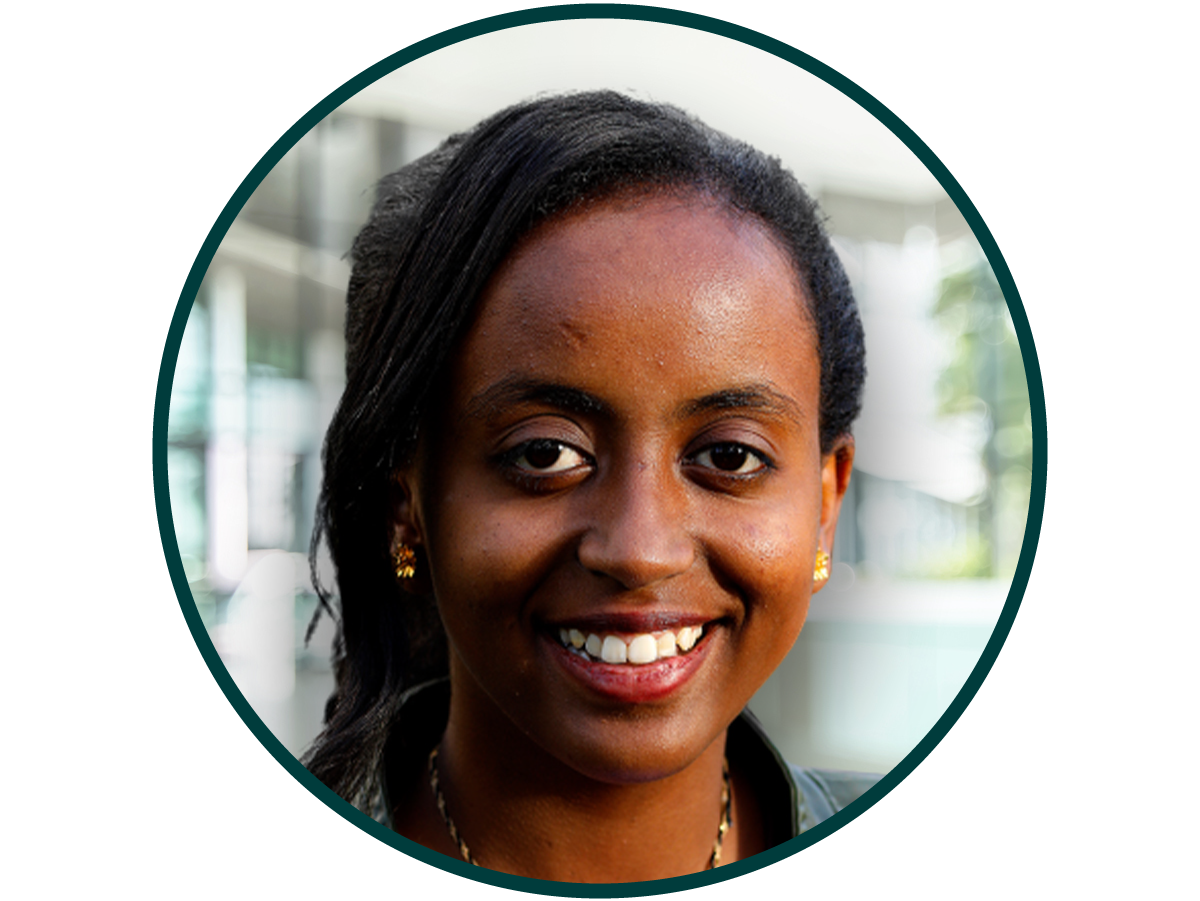 Melinda: Thinking back I remember having mixed classes even from the start of elementary school, of course studying being an obligation in Hungary has a lot to do with it as well. Although it was a given for me, when I look at Acasus, knowing that most of the work is done in developing countries often with developing views about male-female roles, it makes me so proud to see that we are now roughly 50-50 with our global team.
Tehniyat: Working at Acasus has been an interesting journey from the lens of gender equality. The hiring and recruitment process is incredibly merit-based and gender blind. And yet for about two to three years, I was the only female associate in the Pakistan team. A part of this is just that consulting is a male-dominated field - and that our work, in particular, is tougher than most. We regularly go into the field, in hard to reach and security compromised areas, often with no public restrooms for women for eight to nine hours at a stretch. Over the past few years though, this has changed drastically. Consulting has become a more viable career option for women, and earlier this year, 100% of my teams in Sindh and KP were led and run by women. We still deal with physical barriers to entry, like physical discomfort due to travel, we have to be very careful on how we dress and present ourselves. Most of this is completely worthwhile though when we realize that we are often the only women in a room full of men who get to make policy decisions on the lives of women and children across the country.
Amani: One of the most amazing things about working at Acasus for me has been to not be alone anymore. In previous positions, I was often the only woman on my team or in a meeting with Government officials. It is refreshing to be able to connect with other women. My team at Acasus is composed of an equal number of women and men. The EPI Director we work closely with is a woman and there are a number of women in senior positions. For Africa, this is very rare and refreshing given cultural and social norms towards women.
Women in Africa are often encouraged to get married instead of pursuing a career, many people assume in order to get a position or a promotion depends on your looks and not on your competency when you are a woman. Unfortunately, many young girls in Africa do not have many role models around them, that is why being able to work closely with other women at Acasus and the EPI has been fantastic, I just wish there was a way to highlight the brilliant women I have the honor to work with so that young Congolese women could see what is possible for themselves and reimagine their future and ambitions.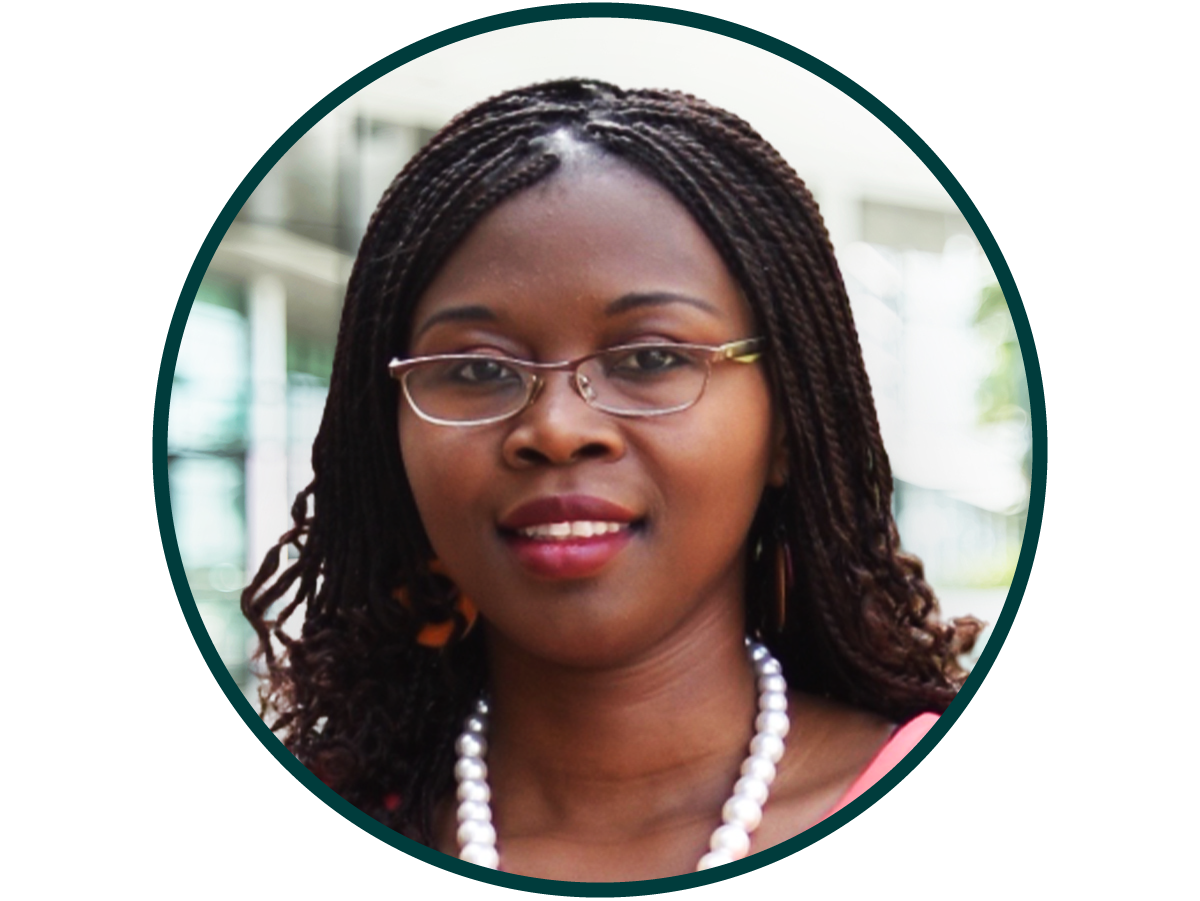 Tsion: In my case, I would say that I do experience things differently from my male co-workers when dealing with managers, particularly supervisors whom we work with to get frontline data and monitor issues on the ground, since I spend a lot of time in conversations with them. At least at the beginning of my interactions with managers, I found it difficult to place boundaries as I didn't want to damage the working relationship and this led to a lot of inappropriate comments and calls but as time went on and I openly discussed these issues with my manager and colleagues, I learned to set boundaries early on in the relationship I had with supervisors by clearly communicating and outlining that the conversation will always have to center around work and through time that message came through and now I have pretty solid relationships with the supervisors I engage with.
Tehniyat: This is a really important point that Tsion has made - for the longest time, our women associates have had to deal with these unpleasant encounters with stakeholders, and have not had the tools to deal with them. To a large extent, there is still very little we can do to combat the sexism in the world that still exists. What has helped though, is to be a woman in a position of power, and to provide that cover to my associates. Once I know someone is crossing a line, I send a soft signal to their manager that they need to keep an eye on what their staff is doing. More often than not, this conversation works well to draw these boundaries. It has also been valuable to coach my associates on how to draw these boundaries in a professional, diplomatic way. Personally, when my mentor told me that my personal sense of safety comes before building relationships with stakeholders - that changed the whole game for me.
Amani: My view on leadership is that one has to empower other leaders. I see every member in my team as a leader in their own right. It is easier to set boundaries when you have empowered others to make decisions and do their jobs. This leaves room for you to maintain a better work/life balance.
I do not know anyone who will tell you they think they have successfully maintained a work-life balance. This is something usually aspirational. The more you love your job the less you feel the need and pressure to achieve balance. It is important to cultivate other interests outside work. Self-love is important and taking time to practice a hobby you enjoy, travel, spend time with loved ones, ultimately maintaining a good balance makes you more productive at your job.
Most people when they think of work/life balance in regards to women they think of how one balances a career with being a wife and a mother. I have been married for over 10 years and I am the mother of three children. I have been blessed with a very supportive family, raising children really takes a village. My mother and husband have been instrumental in helping me care for my children. I do not think having a career or being a mother is an either-or situation and women can have it all, but usually not all at once. It might take longer to achieve professional goals because of interruptions due to pregnancies or the need to care for young children, but this should be viewed as dreams delayed not denied.
While on the job, how to maintain a balance with your family life is not easy, especially when you work in a demanding field. When I do have time with my husband and children, I make sure every day, even if it's just one or two hours, they have my undivided attention. We also make sure to plan family activities, outings, and vacations to build memories as a family. Personally looking back on those memories and time spent together keeps me going professionally. Seeking work/life balance is important to me because it is linked to my pursuit of happiness- Having a job I enjoy, being a wife and mother contribute to my happiness.
Achta: I admire the women that are working today and leading a proper family life, they are superwomen: super at work, super as a wife, super as a mother but also for African countries super for their relatives especially their husband's family. Because, since very few women are working today in Chad, people in society do not understand that working women tend to focus or spend a lot of time at work.
Many families, even the most educated and wealthy ones want to have a ' daughter-in-law', a girl that is not that much educated or has a small job but will spend much of their time at home not outside. For example, a few years ago, in Chad, we had a woman that resigned from her ministry post because her husband and his relatives asked her to choose between her job and her family. We as working women particularly those who are managers, directors or consultants have a lot to do. We are a generation of women who will bring a lot of changes to society.
Melinda: Absolutely - and I think it has already started! Maybe the presence of international organizations in these countries, with their fixed staff can also help communities (man women both) to gain other perspectives. To empower women by setting an example just by your presence there as working and successful women is amazing. We know it'll be a long process but I believe we are making progress here in Europe as well as in any other continent.
Tehniyat: We have come so far to achieve a more gender-equal world. I'd love to see more young women join consultancies like Acasus and begin to mould the world to be a more inclusive place. I have often been the only one speaking on behalf of the female recipients of healthcare, and I'd love to see a second and third generation of young women carry on this important work.
Melinda: Well said, Tehniyat!
Ladies, I know we could talk about this for hours if not days, however, our time is up for today. I want to thank you all for joining this roundtable and sharing all of your truly amazing views and experiences.
Tune in for the original podcast here!