How granular data monitoring systems provide a platform for better decision making.
Many governments make decisions based on poor-quality evidence
Government officials frequently make important decisions, however, many lack the data to ground these decisions in evidence.
Digital data systems are cheaper, faster and more accurate than traditional methods
Recent advances in technology make digital data and monitoring systems an obvious choice for governments. Falling technology costs make these relatively inexpensive to rollout, particularly when the cost is compared to the cost of the service being monitored (or the cost of that service being provided poorly).

Not only are digital systems cheaper, the data the collect is typically more reliable, and they can be updated more easily. For instance, our latest systems can be updated whenever users have an internet connection


Digital data systems have contributed to rapid transformations
A number of countries have launched digital data systems which give officials and managers close to real-time insight into their systems.
For instance, in Peru, a team of independent monitors visits a large sample of schools each month to collect data on basic inputs such as infrastructure and student and faculty attendance, which was made publicly available online. As a result, the system has been able to make substantial improvements. For instance, headteacher attendance increased from 85% to 95% in less than two years.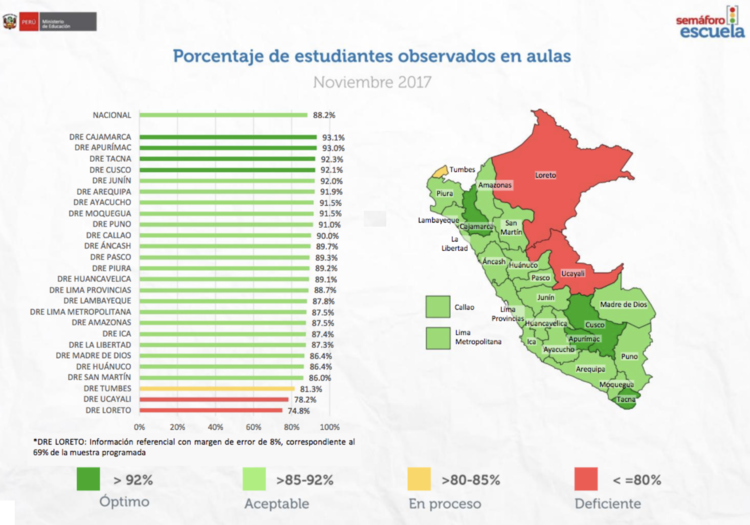 (Semáforo Escuela monitoring system's monthly report displaying student attendance across Peru)